Erosion Control / Wastewater / Spill Containment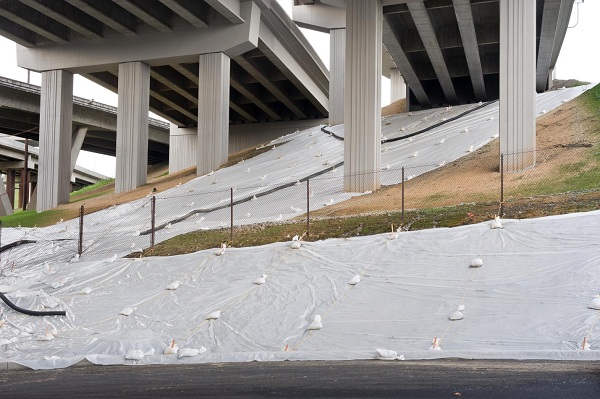 Tacoma Screw Products, Inc. is now a full line Erosion Control Supply distributor. We offer a number of products for the use of Erosion Control in the Northwest. We offer competitive pricing along with jobsite delivery (Seattle/Tacoma Metro Area) for all of our erosion control products. We can also offer some onsite solutions. Please inquire with a sales representative about these services. All of our erosion control products are stored in a temperature controlled building to ensure exceptional quality!
In-stock Products:
Poly or Burlap Sandbags ( Full or Empty )
Washed Pea Gravel Bags
Straw Wattles
Wooden Stakes
Plastic Sheeting
Tarps
Poly Rope
Steel T-Posts
Super Bags (Full or Empty)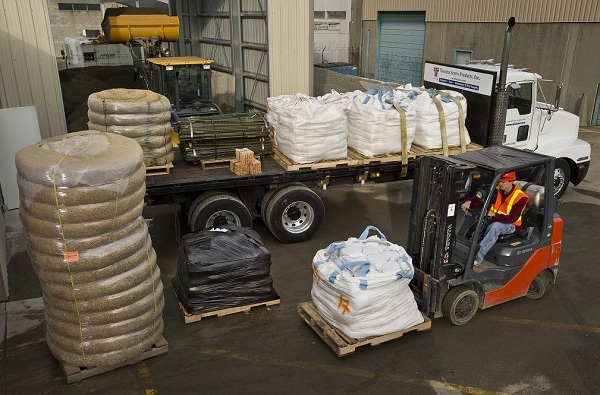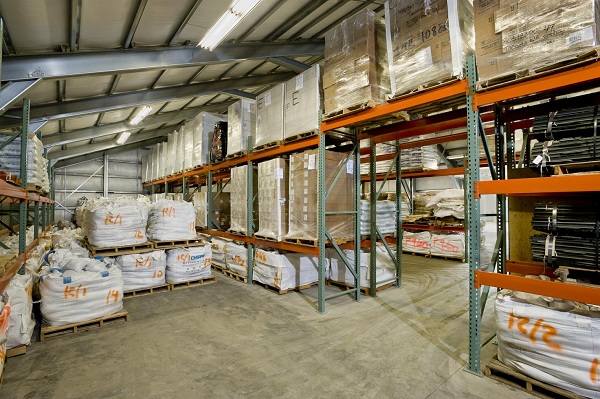 We also have access to the full line of UltraTech International Environmental Products. Please call to inquire about any of these products!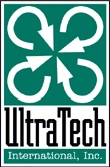 Their products include:


Spill Containment
Secondary containment for drums, tanks, equipment and vehicles. Products include: Drum Spill Pallets, IBC Spill Pallets, Spill Containment Berms, Spill Decks, Hard Top Spill Pallets, Railroad Spill Containment Systems, Containment Sumps, Utility Trays and many other spill containment products.



Stormwater Management
Stormwater management and erosion control products to keep pollutants out of the stormwater system. Products include: Drain Guards (Catch Basin Inserts), Curb Guards (Protection for Curb Inlets), Filter Socks, HydroKleen, Dewatering Bags, Gravel Bags, Stormwater Management Regulations and More!

Spill Response & Decon
Keep hazardous spills out of drains and sensitive areas. Products include: Spill Berms, Drain Seals, Absorbent Dispensers, Oil Mops, Response Shovels, Drain Plugs, Pop Up Pools, Decon Decks, Drum Tourniquets, Tanker Tourniquets, Overpacks, Shovels, and Repair Putt



Microbes
Naturally occurring Microbes help bioremediate oil spills and other contamination. Oil-eating microbe products include: Microbe Shakers, Microbe Packets, Microbe Bulk Bags, and Microbe Booms. Microbes can also be used in conjunction with stormwater and oil spill response products.

Oil Spill Clean Up Solutions
Respond quickly and effectively to off-shore oil spills. Using Ultra-X-Tex material, UltraTech's oil spill products allow water to flow freely while capturing hydrocarbons. Products include: Oil Filter Booms, Oil Blankets, Spill Fence, Bulk Ultra-X-Tex, and Microbes.


Construction Compliance
Stormwater management and spill containment for construction sites. Products include: ADA Pads, Absorbent Tarps, Concrete Washout Filters, Concrete Washout Berms, Filter Pads, Paint Waste Collection Centers, Secondary Containment, Scissor Lift Diapers and Stormwater Management Products.

Facility Protection
Products to help protect and maintain plants, factories, restaurants, stores and other facilities. Products include: ADA Pads (truncated domes), cord covers / protectors, wall protectors, racking protectors, drip diverters, cigarette receptacles and post protectors

Radwaste & DOE
Products for radioactive waste storage and containment. Products include radwaste filters, macroencapsulation units, drum spacers, stainless steel cans, etc.

Waste Containers
A complete line of polyethylene overpacks. Products include 95, 65, 55, 30 and 20 gallon overpacks as well as environmentally friendly overpacks made with recycled material and wheeled overpacks for quick and easy spill response.



Cigarette Receptacles
A complete line of products to help keep walkways and doorways free of cigarette litter. Cigarette receptacle models include: the Classic Smoke Stop, Santa Fe (Cactus), Nautical (Buoy), Golf Ball, Soccer Ball, and Roman Wall Mount. There's a Ultra-Smoke Stop cigarette receptacle to complement any area!



Drum Funnels & Accessories
Drum top funnels and other drum related accessories. Products include: Bung Access Funnel, Burp-Free Funnel, Global Funnel, Open Head Funnel, Drum Lifter, Drum Tipper and Vapor Lock.

Railroad Spill Containment
Capture hazardous spills from railroad tanker cars. Modular spill containment pans help contain spill from tanker cars and locomotives. All polyethylene spill containment units can be joined together to form a system of any length. Helps meet EPA and SPCC spill containment regulations.