#1 & #2 Phillips Replacement Bits for 455-600, 455-601 and 455-626
#1 & #2 Phillips Replacement Bits for 455-600, 455-601 and 455-626
4.52
/ Each
http://schema.org/OutOfStock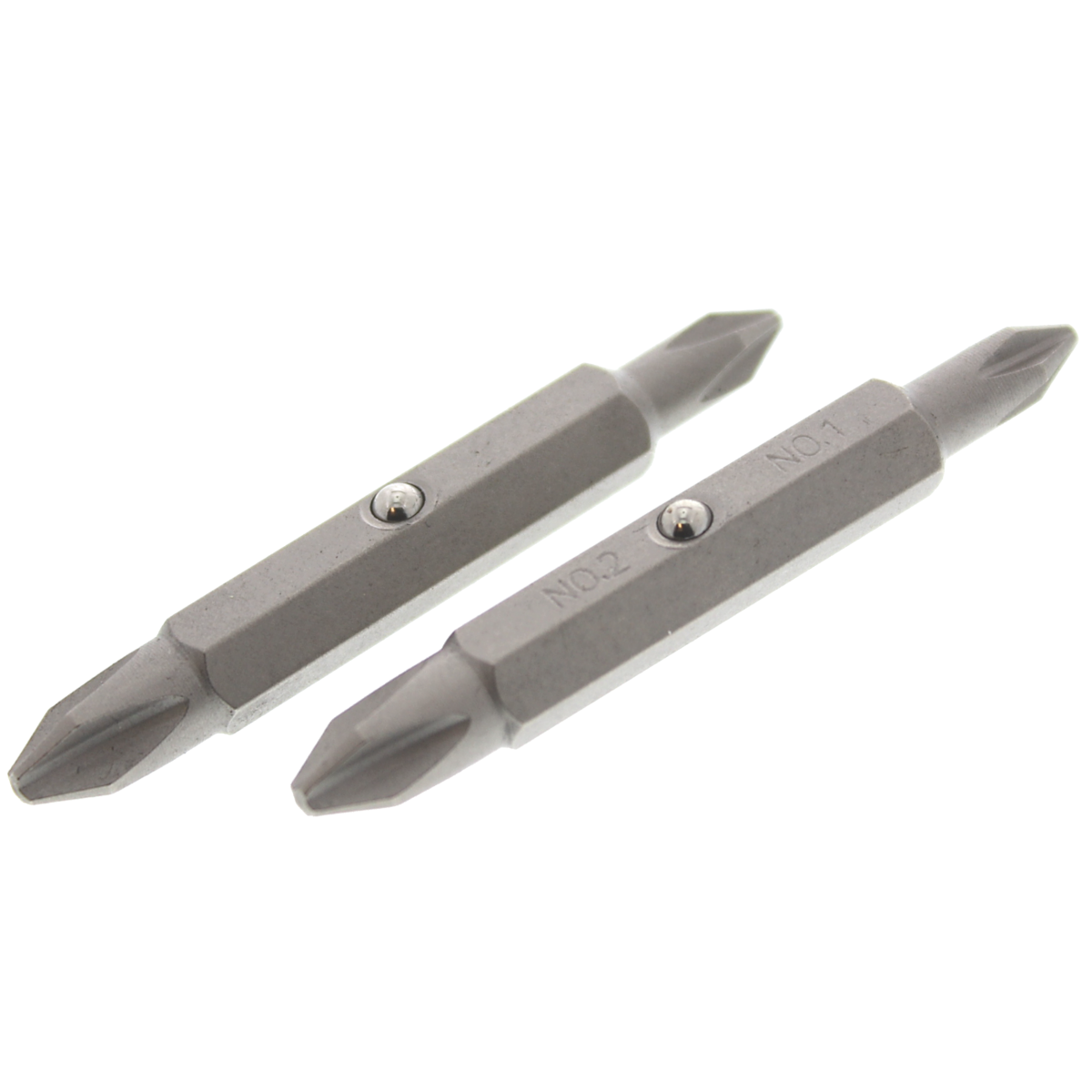 Clearance:

No

Drive:

Phillips

Monthly Special Flag:

No

Part No.:

PD1-2S

Proposition 65:

Yes

Size:

#1 & #2
• They are industrial grade and made of S2 Steel with a Rockwell rating of 60+/- 2. The professional quality S2 steel provides the right combination of strength and durability
• Megapro's Double end bits are 1/4" x 2" (6.35 mm x 50mm) in size. The Spring loaded ball bearing is designed to hold the bit securely in place
• Megapro offers patented DoubleLok Double end bits, 'ENP' double end bits and DoubleLok 'ENP' Double end bits. The Electroless Nickel Plated 'ENP' Bits provide outstanding protection from rust and corrosion
• The patented DoubleLok feature is the only double end power bit in which either end will lock into any brand or model ANSI spec 1/4" quick change chuck found on hand tools and power drills. Making Megapro DoubleLok screwdriver Bits also great for corded and cordless drills.